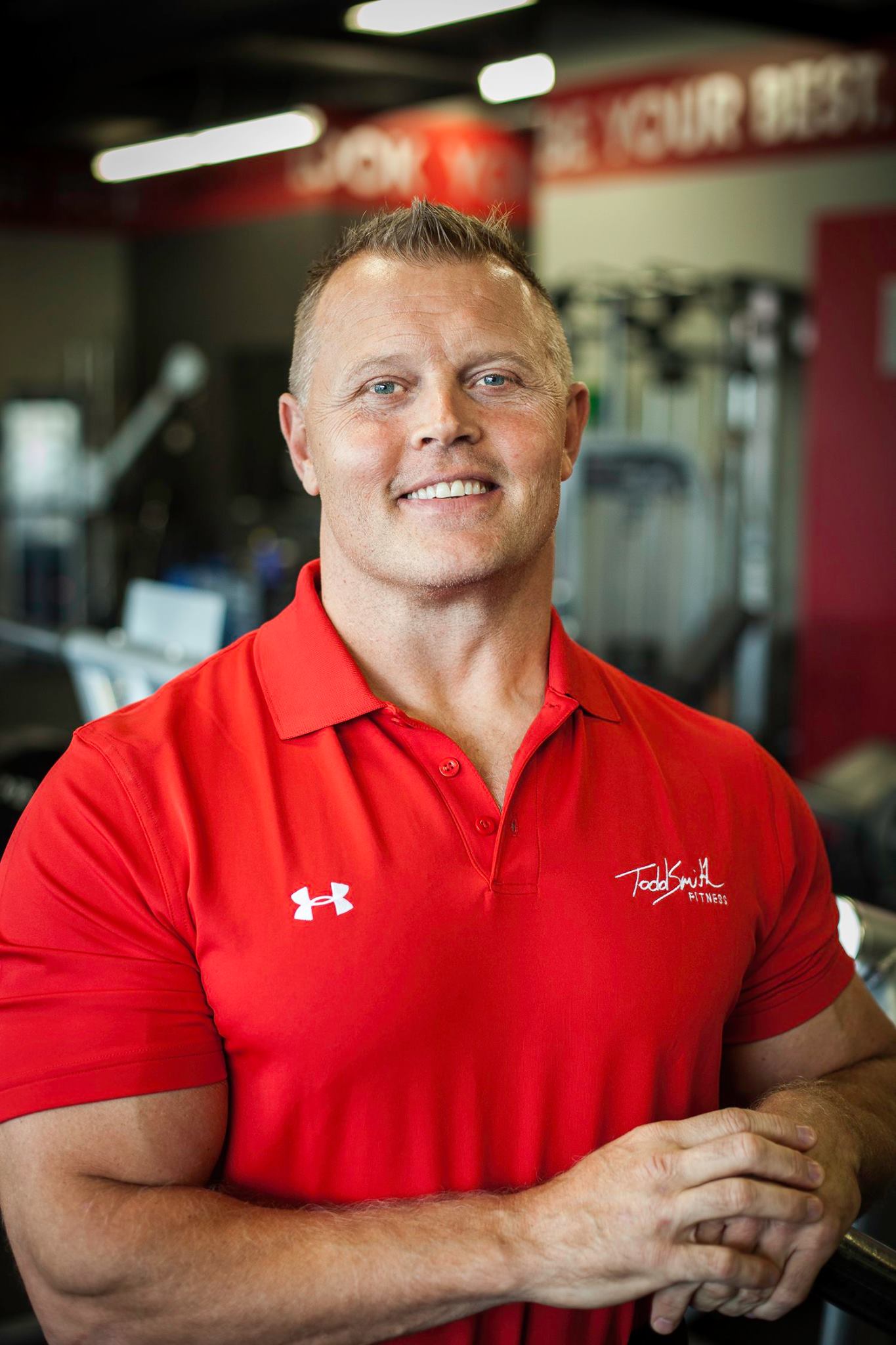 My personal goal from the development of my web site is to empower all those who are attempting to improve their bodies with the knowledge necessary to accomplish their dream of having a healthy, strong, and lean body. I have outlined in detail the workout programs, the proper biomechanics on each exercise, the correct cardiovascular presciptions for each individual's particular goals, and the nutritional outlines for those striving to elevate their metabolic rates, shed body fat, and build muscle. Moreover, I am committed to continually updating my site with every bit of new information I garner from personally working with all the clients I have the pleasure to encounter on a daily basis. Although I have chosen to give away all of my personal philosophies, knowledge, and my 25 years of experience of working with over 75,000 people from all over the globe, I have much more to offer those who choose to become a member of my  Todd Smith's Elite Training Team.
Historically, it has been proven, that even if someone is armed with all the knowledge necessaryto attain their goals, almost all of us need much more: Motivation, direction, and accountability are three monumental aspects of successfully transforming your body into what you hope it can be. My experience has shown me that those who have daily contact with an expert mentor are exponentially more likely to succeed than those who choose to do it alone. While I have been a body transformation coach for over 25 years, I definitely don't pretend to be an expert in everything. Therfore, I certainly see the value in having a professional oversee my progress in all subjects that I have not mastered. Since I am personally committed to constantly improving all aspects of my life, I have successfully utilized coaches to assist me in the accomplishment of developing new business opportunities, creating and maintaining loving relationships, and re-igniting my passion for personal growth when I have hit a plateau. One thing I realized long ago, was that time was my most valuable commodity. Therfore, when I reach a road block in life, I take the issue head on, and leave no stone unturned in my quest to overcome my obstacle.
I hope as you read this, you are able to reflect on your own life, and think about how long you have thought about being the best you can be. So why choose me as your mentor? The real challenge comes when attempting to apply all the knowledge, and being disciplined and motivated enough to stay the course. The ultimate challenge is having enough focus to carry the change through to behavior. That is why my training is so vital. My coaching program is the premier long term solution to making enduring changes. For your sake, I sincerely hope you choose to follow my direction. Stand in front of a mirror, look yourself straight in the eye, and say, "I Can Do It". You will not be sorry, for you will receive the greatest return on your investment of time and money than you ever had at any other time in your life.
By becoming a member of Todd Smith's Elite Training Team you will receive the following:
Direction: Customized nutrition and exercise programs monitored daily and updated weekly.
Accountability: Nutritional journaling will be reported to Todd Smith daily to inspect and make necessary changes to insure success.
Motivation: Weekly phone consultations to counsel you on all aspects related to your training and nutrition.
Discover, define, and understand the power of the achievement process.
Learn and implement the keys of effective planning.
Create a clear, realistic vision of what you will accomplish.
Tranform your brain by creating powerful personal affirmations.
Learn to believe in your dreams and make them reality.
I hope to become your most trusted advisor and your strongest ally in your quest to be the best you can be. Please contact me as soon as possible